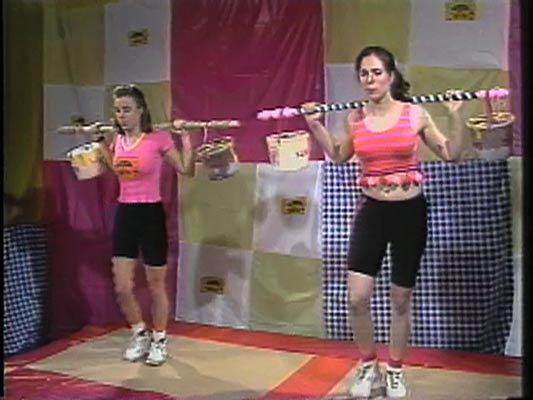 1997-2000
Audio – Songs from Butter performances
There are a number of theme songs about butter that have been recorded and produced for the Buns of Butter video, live shows, and gym.
Buns of Butter Theme Song.mp3
The original butter theme song. This song explains the mission of Buns of Butter.
This song is sung by Nathaniel Parsons.
Fifty Facts About Butter.mp3
This 5-minute song was originally made for the Buns of Butter gym.
Does the song really have 50 facts about butter in it? Listen and find out…..
Western Bike Song.mp3
This song is about riding your bike to the West, and is the music for the Western Bike station in the Buns of Butter gym.
Sung by K. Baumlier and N. Parsons.
Cheese Kick Song.mp3
This song is used for the Cheese Kick Contraption station. This sampled song uses a popping cork sound and a hip-hop beat.