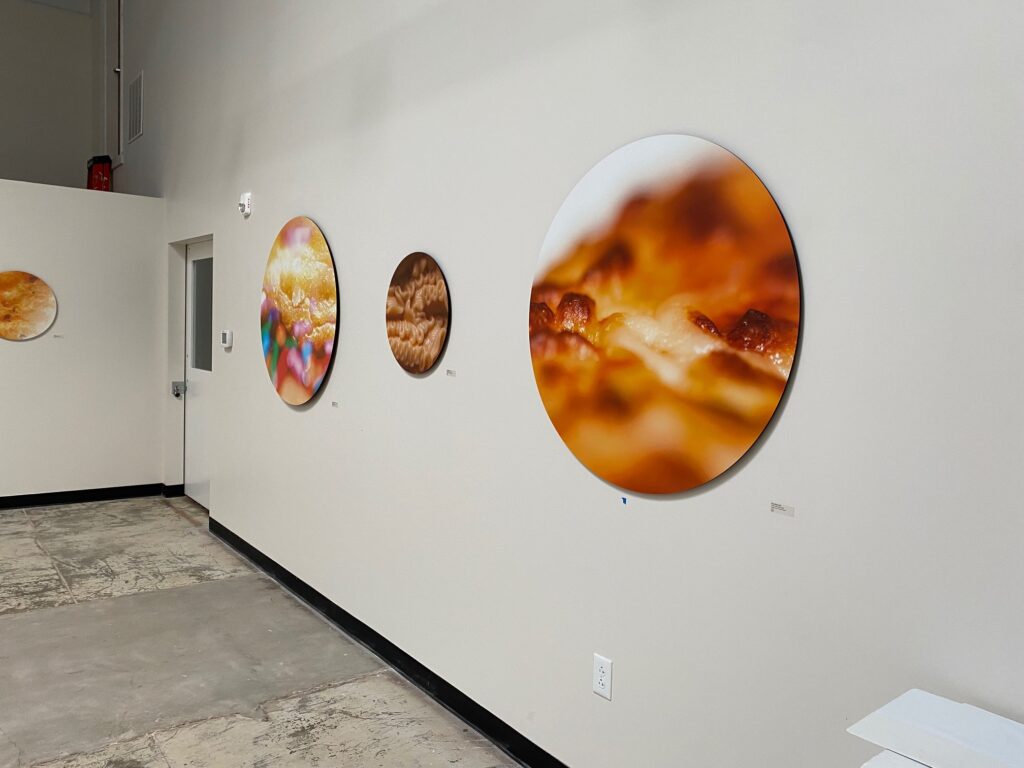 Last year the Bliss: Salt Sugar and Fat series was shown at the Durham Art Guild Gallery in GoldenBelt Studios from March 12 – April 5, 2020.
I was super excited to show the work in my hometown of Durham. Due to COVID health concerns and the start of the pandemic, the gallery was closed and the reception was canceled.
Five people saw the show which included me, the director, the gallery assistant, and my 5 year old daughter.
At that time, no one knew that we would still be dealing with the pandemic a year later.