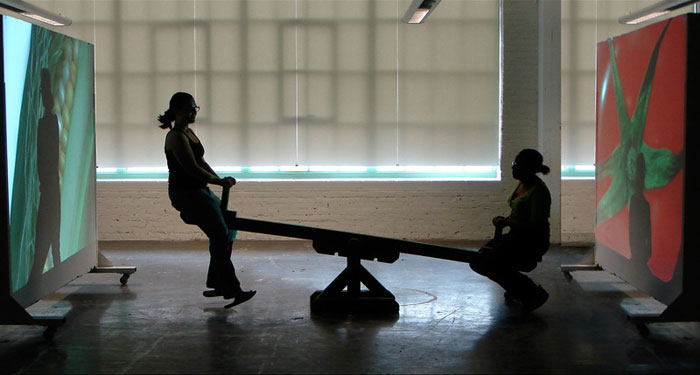 2010
Interactive Installation (Wooden see saw, milk paint, video projection, audio track.)
dimensions: 15' x 20' x 15'
An interactive installation in which visitors' motions on a see-saw view projected images of food . The images move up, down, and become enlarged. In the space, an audio track comprised of sounds of a person breathing can be heard.