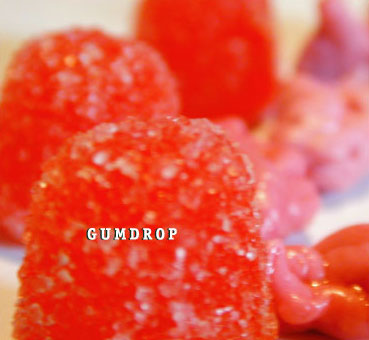 2002
Audio – self-released CD
In the summer of 2001 I recorded and mixed songs that added up to Gumdrop.
Some songs:
You're My Rabbit.mp3
A song about the my pet rabbit. This audio was used in an animation, and also in an installation. This song has audio clips of my rabbit eating hay and snorting.
Ed Gray Song.mp3
A song about pal Ed Gray who lives in Iowa City, IA
Rock My Socks.mp3
An ode to another
guitar, keys, vocals: Kristen Baumlier
live drums: Frank Stanek