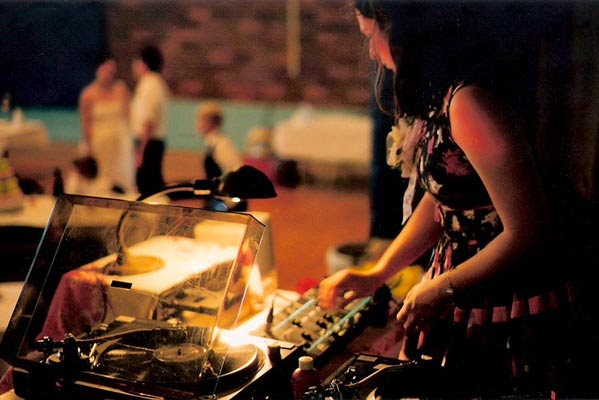 1996-1998
Audio – Radio Theme Songs
I had a weekly radio show on Iowa City Free Radio, in Iowa City, IA called The Scratchy Record Show. On the show, I would play old records from my music collection.
Each week the show had a theme, and a special song was produced to open the show.
The show was popular in town, and I got known as "The Scratchy Record Girl."
Here are a few of my opening theme songs :
Scratchy Record Show Theme Song.mp3
The theme song of the show.
Tap and Chimes .mp3
This song was for the "tap and chimes show." This show featured organ records, and was the opening song for a show where there were live tapdance numbers performed on the radio.
My Town Tap.mp3
A Tap performance to "My Kind of Town."