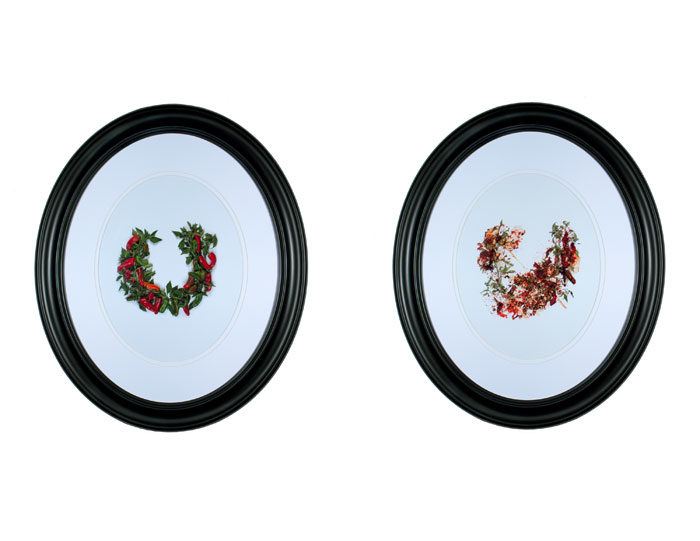 2011
Archival Digital Prints
Dimensions: 18″ x 24″
In Fall 2010, I harvested crops from Rainbow farms in Madison, OH and photographed vegetables in the shape of a wreath.
In February 2011, I again photographed the vegetables.
The images are framed in oval portrait like frames, and are displayed as a diptych – Fall and Spring side by side.
Peppers – September
Peppers – February
Tomatoes- September
Tomatoes -February
Corn- September
Corn – February
Squash- September
Squash – February