Video
2011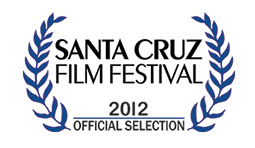 Vegetare (which is Latin for "to grow") is a stop motion animation short which is a visual journey of the growth and production of food. The piece features images of crops of cabbages, cauliflower, corn, tomatoes, and eggplant plants growing from seedlings to harvest.
Family farms were once a way of life throughout rural America, but today, many of these smaller farming operations are a thing of the past, rendered extinct due to financial hardships and other agricultural developments. Farmers harness new technologies to help their operations, including weed and insect-resistant biotechnological crops and genetically engineered livestock.
Vegetare was filmed at Rainbow Farm, a local family farm in Madison, OH from June to September of 2010, and presents an intimate view of crops in their various stages of growth, and the cycle of life from planting to harvest.
The music in the piece was composed and performed by Joshua Rodriguez and Mary Vanhoozer.
Downloads:
Vegetare Press Information – Vegetare Press.pdf
Credits:
Director:
Kristen Baumliér
Producer:
Kristen Baumliér
Editing / Animation / Special FXs:
Kristen Baumliér
Videography/Photography:
Kristen Baumliér
Music Composition and Performance
Joshua Rodriguez and Mary Vanhoozer